gform-banner_popAIFinalEvent_1600x400
After an intensive 2-year journey of cross-disciplinary research, awareness raising and ecosystem engagement activities on the trusted and responsible use of Artificial Intelligence in EU law enforcement, the popAI project comes to its conclusion with the organisation of the popAI Final Event: towards a European AI hub for LEAs supporting the ethical use of AI in policing.
The event will take place on Tuesday 19 September 2023 at the Marivaux Hotel, in Brussels, Belgium and it is going to be held as a solely physical attendance, full day event, presenting popAI results in terms of policy recommendations, multi-disciplinary best practices, ethics toolbox, fore-sighting and roadmap for the ethical use of AI in civil security, all included within the blueprint for a European AI hub supporting the ethical and responsible use of AI in law enforcement.
We are delighted to welcome the actively participating EU Security Research cluster on AI (SU-AI) sibling projects ALIGNER and STARLIGHT, as well as all linked EU projects and invited representatives from all stakeholder groups of the ecosystem, including relevant EU institutions, LEAs and civil society. The event will also include multi-disciplinary panel discussions and speeches on key topics concerning the ecosystem and in line with actual use and planned exploitation of popAI results within the cluster.
About popAI: popAI project is a 24-month Coordination and Support Action aimed at creating a sustainable and inclusive European AI hub for Law Enforcement Agencies. It brings together various stakeholders, including security practitioners, AI scientists, ethics and privacy researchers, civil society organisations, and experts in social sciences and humanities. The core vision of popAI is to build trust in AI for the security domain through increased awareness and ongoing social engagement. The project focuses on consolidating different areas of knowledge, offering a unified European perspective across LEAs, and providing specialised knowledge outputs such as recommendations and roadmaps. PopAI adopts a sustainable ecosystem perspective by creating cross-disciplinary AI-LEA ethics hubs and engaging with stakeholders to ensure gender and diversity representation. Through co-creation within the ecosystem, the project seeks to foster a Positive Sum viewpoint in security and AI innovation processes.
For any relevant inquiries feel free to contact us at: info@pop-ai.eu
The event Privacy Notice can be found here.
All participants are kindly requested to have read the privacy terms and conditions carefully, as checked in the online registration form. Participants will also need to actively acknowledge and opt-in/out of specific options upon checking in to the registration desk on site as explained in the notice.
Below you can download the presentations of the event:
Artificial Intelligence in Civil Security – a European Commission Perspective
popAI blueprint an EU AI hub supporting ethical AI in policing
popAI Stakeholder Policy Labs and Foresight Scenarios
Pandect of Recommendations & multi-disciplinary emerging best practices – Papadaki Dimitra (KEMEA), Georgia Melenikou (KEMEA), Claire Morot-Sir(ECAS), Panagiotis Douris (KEMEA)
The road ahead and the future of the SU-AI cluster – Paola Fratantoni (Zanasi & Partners) / Daniel Lückerath (Fraunhofer IAIS) / Dimitris Kyriazanos (NCSR Demokritos) / Ezgi Eren (KU Leuven)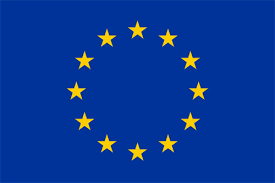 popAI is funded by the Horizon 2020 Framework Programme of the European Union for Research and Innovation. GA number: 101022001.