Continuing the dissemination activities and interaction with the community, popAI project participated in the State of the Union Citizens' Rights 2022: Reinventing EU Citizenship post-COVID-19 conference on Tuesday 29 March 2022, at 09.30 CET, where coordinator Dr Dimitris Kyriazanos elaborated on the potential impact of AI on citizens' rights. The event had a noteworthy attendance by members of the civil society ecosystem and NGOs, as well as ΕU policy level stakeholders.

popAI coordinator Dr Dimitris Kyriazanos
The event that was organised by project partner ECAS, took an in-depth look at the obstacles that mobile EU citizens have been facing as a result of the COVID-19 pandemic and the complicated Brexit process. It has also explored visions on how to reinvent and enrich EU citizenship in the coming years so that it becomes fairer, more inclusive and crisis-resistant.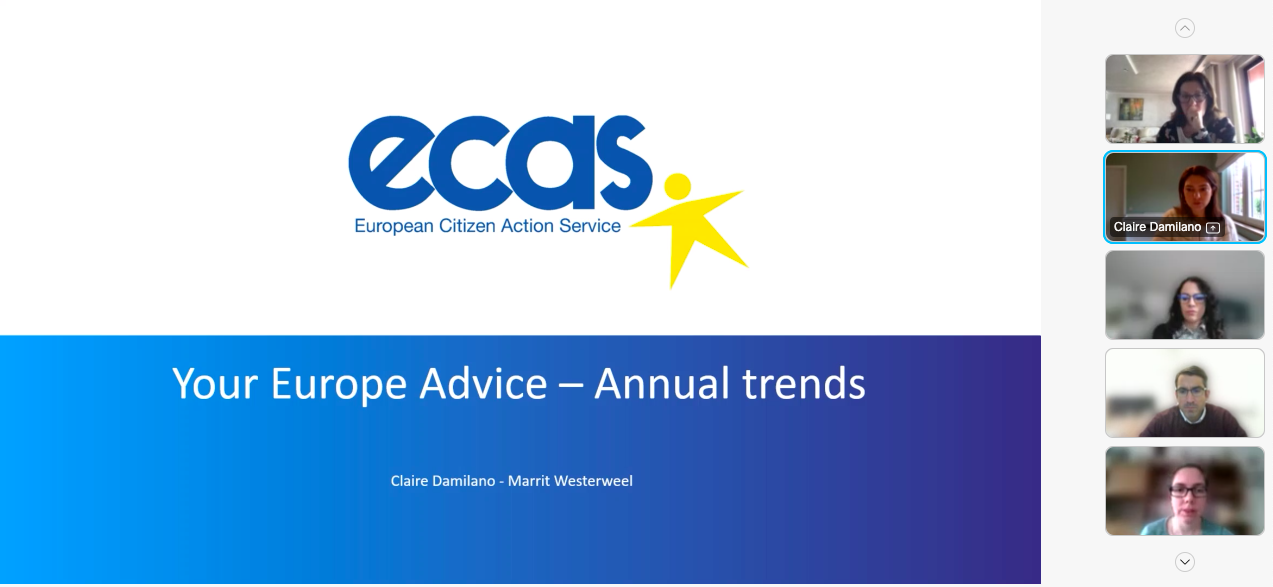 Claire Damilano, Senior Legal Manager, ECAS  & Marrit Westerweel, Citizens' Advice Coordinator, ECAS
Find the full agenda of the conference here!

Follow popAI on social media (Twitter, LinkedIn) and stay informed for further announcements, events, and news from the community!