In October, popAI participated in a workshop in Thessaloniki, Greece titled Tools for the Ethical and Trustworthy Adoption of AI in the Service of Public Administrations. The event was co-organised by the ETAPAS project (Ethical Technology Adoption in Public Administration Services) along with popAI partner CERTH, and the Municipality of Katerini. The event, was held in hybrid mode and was attended by more than 40 participants on Wednesday 12 October 2022.
popAI and ETAPAS projects share the same point of view about ethics that should advise AI use in public administration. In particular, both projects focus on the analysis of theoretical knowledge and target-specific guidelines such as the overview of recommendations for the ethical use of AI.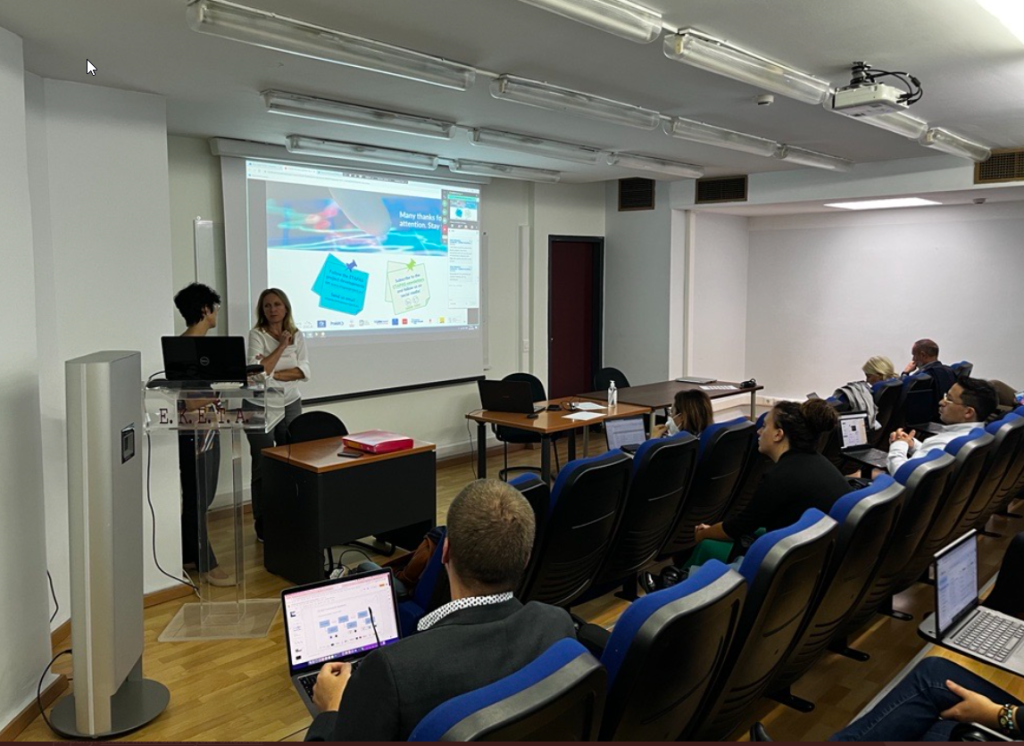 Dr. Sofia Segkouli, Postdoctoral Research Associate at CERTH, gave an overview of the popAI project scope and objectives and introduced the project's solutions in the domain.
A few words about the ETAPAS Workshop
The workshop is part of the H2020 project "ETAPAS" (Ethical Technology Adoption in Public Administration Services) and aims to bring together European Public Authorities, members of academia and experts coming from both universities and the public sector to exchange their views on the practices that should be followed regarding the adoption of AI, by public organisations.
The main topics of discussion included:
the ETAPAS Project and key tools developed for the proper (ήταν good) governance of AI
the chatbot Kari and the challenges of using AI-based solutions (presents-το παρέλειψα)
the development of a misinformation detection platform by CERTH
strategies for a governance framework for artificial intelligence in public administration
For more info about the event visit the link: https://www.etapasproject.eu/news/